Plant protein hydolysate amino acid 70%
Soy protein hydrolyzed Amino acid organic fertilizer is an amino acid rich, OMRI listed organic fertilizer. It is extracted from soybean cake. It contains eighteen varieties of L-Amino Acids which are widely used as organic fertilizer in all kinds of agricultural crops.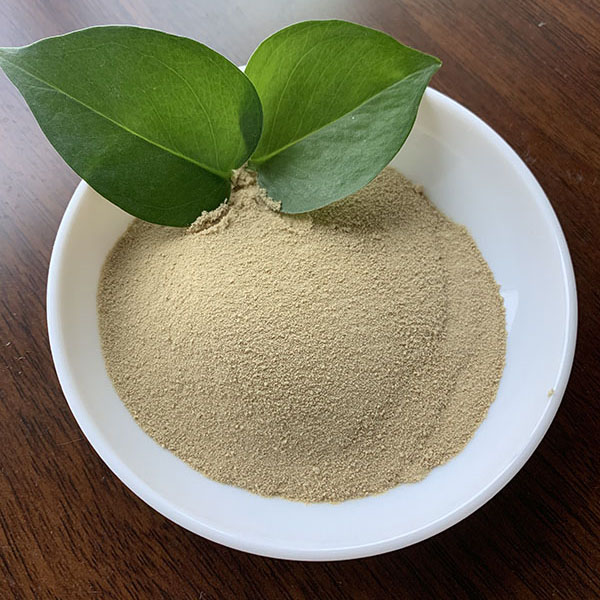 Benefits
100% water soluble, very easy to handle.
It is extracted from soy, it is an organic nitrogen source for plants
Good soil fertilizer no salt accumulation
Can adsorbed organic nitrogen by plants directly
Nutrient rich in Amino acid active peptide
Main content
Color Appearance Brown yellow powder
Total Nitrogen ≥13.5%
Amino acid nitrogen ≥13.0%
Cl- ≤1%
(NH4+,NH3)N+ 0%
(NO3-)N+ 0%
UREA 0%
Organic Matter 90%~95%
Salmonella none
To other bacteria none
Package
20kg/bag(Kraft bag outside and double plastic bags inside)
Application
It is excellent used as foliar fertilizer, greenhouse fertilizer, base fertilizer and so on. It is also excellent for turf grass, orchards, ornamental trees and shrubs, containerized plants, flower gardens and all types of field crops. A very useful additive to finished compost tea to add organic nitrogen to soils.