Organic fertilizer OMRI List Enzymatic amino acid liuqid fertilizer 8-0-0
We focus on amino acid organic fertilizer and feed for more than 10 years. At the moment we have three manufacturing methods two different sources of amino acid powder liquid and amino acid chelated minerals. Enzymatic amino acid organic liquid fertilizer is enzymatic manufacturer methods extract from soybean.
It's high concentration amino acid liquid fertilizer which contains high active peptide. Liquid organic fertilizer amino acid has no salt and lowest percentage of chlorine in the world as an amino acid liquid fertilizer. As it according strict manufacturing process for example two times filtration in raw material and final liquid, enzymatic amino acid 50% liquid has perfect appearance, and no impurities in it.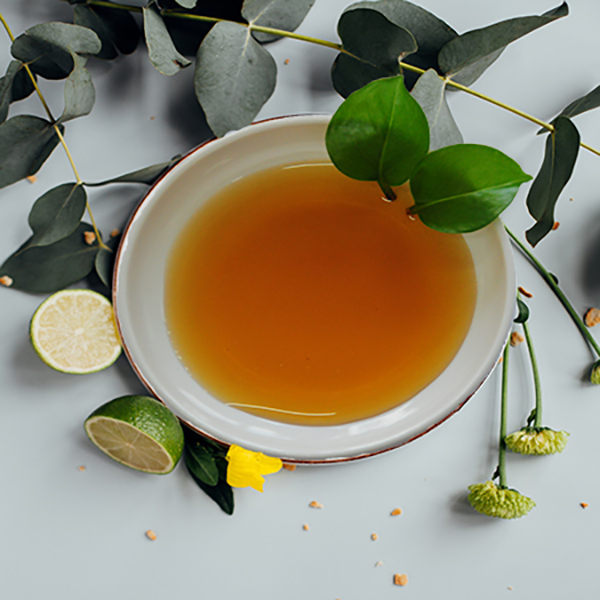 Specification
Amino acid content: more than 50%
Organic matter: 70
Color: brown liquid
PH:4-6
Main function
Can be absorbed by plants directly and provide instant organic nitrogen
High concentration amino acid liquid organic fertilizer can be soluble in water very quickly, it's very easy to use
No salt and lowest percentage enzymatic amino acid liquid which is the best choice for green house fertilizer, organic framing fertilizer.
High amino acid active peptide and amino acid organic nitrogen will increase plants yields and add fruits sweet taste
Helps crops achieve pest and disease resistance.
Promotes soil microbial growth and improves root growth and root zone health.
Use with Inorganic fertilizer which can increase nutrients and increase fertility
Application
It is excellent used as foliar fertilizer, greenhouse fertilizer, organic framing fertilizer and so on. It is also excellent for turf grass, orchards, ornamental trees and shrubs, containerized plants, flower gardens and all types of field crops. A very useful additive to finished compost tea to add organic nitrogen to soils.
Package
250kg/drum 1000L/drum
Accept customized small package: 1L 5L 10L and 20L in drums